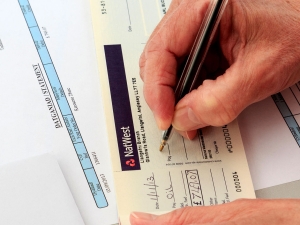 We can save a very large amount of bank charges if we can keep the paying in of cheques to a minimum.
So, wherever possible we encourage you to pay for GBC events (Church Weekend, Soul Survivor, Holiday at Home, etc.) either by cash or by bank transfer, rather than by cheque.
If you use electronic banking, payment by bank transfer is easy.  Please use the following account details:
Sort Code     40-52-40
Account        00023064
Name           Godmanchester Baptist Church
Reference    See below
Event organisers will give you a code to quote as the reference, e.g:
SS for Soul Survivor,
HC13 for Holiday Club,
HH for Holiday at Home,
MX for The Mix
which is then followed by your surname and forename. There may be a maximum number of characters allowed. For example:
Please ask your event organiser for more information.